The "OK" legacy
Automotive historians know that the Chevrolet "OK" sign has always been an indicator for quality used Chevrolet cars and trucks.
The "OK" concept started during the 1920s as a quality check program. During the 1950s and 1960s, the Chevrolet "OK" used car logo continued to grow in popularity, signifying quality and value.
Today, the Chevrolet "OK" symbol has become an icon in automotive heritage and almost as recognizable as the Chevrolet Bow Tie!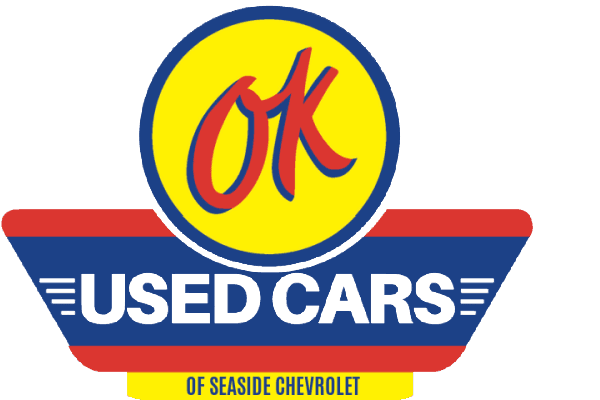 OK Used Cars, Trucks & SUVs at Seaside Chev!
Our OK used cars are vehicles that are mostly older and/or have high mileage.
Like all of our vehicles, they have been thoroughly inspected by our in-house certified GM Technicians, professionally detailed and are certified safe for the road.
Being consumers ourselves, we understand that the disclosure of all relevant information is essential in making an informed decisions. This is why you will be provided with the vehicle inspection report and, because there is no more manufacturer's warranty on these vehicles, we recommend a second inspection be done at your local service shop.